MLK's National Elementary School Honor Society is partnering with Diaz Landscaping and their new program "Team Daisy", to support Senior Citizens at Silver Horizons of New Mexico by collecting non-perishables.
All students can bring in non-perishable, sealed items and place them in the boxes around campus for NEHS to donate to SIlver Horizons of New Mexico for the upcoming holiday season.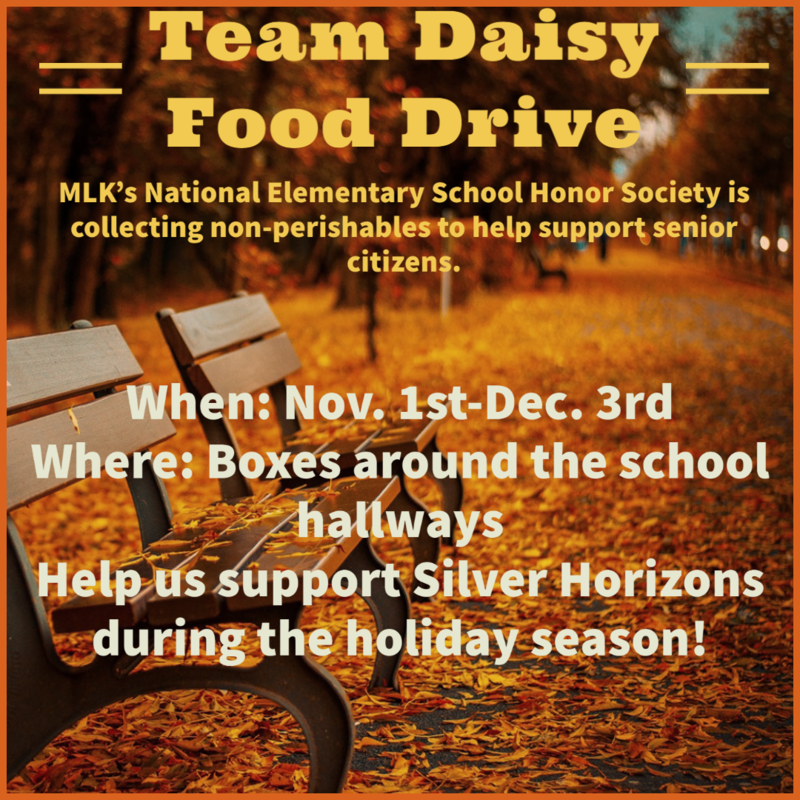 Click here to view the Diaz Landscaping flyer.
Please contact Summer Schapekahm (summer.schapekahm@rrps.net) or Melissa Eisenberg (melissa.eisenberg@rrps.net) with questions.